Introduction and Objectives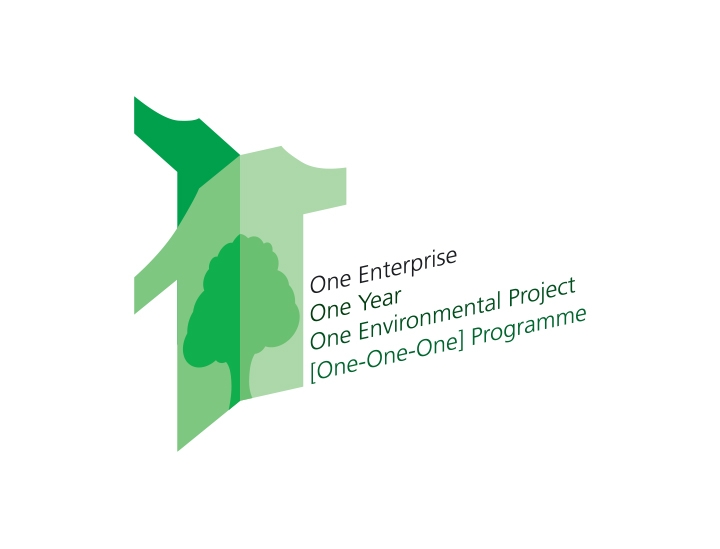 The BOCHK Corporate Environmental Leadership Awards Programme (the Awards), organised by the Federation of Hong Kong Industries (FHKI) and sponsored by Bank of China (Hong Kong) (BOCHK) since 2015, aims to promote active participation in environmentally conscious practices among the manufacturing and services enterprises in Hong Kong and the Pan-Pearl River Delta (Pan-PRD) region to further reduce environmental footprints in these communities.
FHKI has been actively involved in encouraging the manufacturing sectors in Hong Kong and the Pan-PRD region to step up efforts in
undertaking corporate social responsibility and reducing their environmental impact since the launch of the One Factory - One Year - One Environmental Project Programme (1-1-1 Programme) in 2005. As a leading listed commercial banking group in Hong Kong, BOCHK has also been dedicated to supporting green campaigns and reducing carbon emission. With a shared pursuit of environmental protection, the two prestigious institutions join hands in a concerted effort to work towards a low-carbon and sustainable future. Later in 2015, the 1-1-1 Programme had been upgraded to One Enterprise - One Year - One Environmental Project Programme, in an effort to further cultivate green awareness and reach out to a wider range of businesses.
Furthermore, the SME Award has been established to engage small and medium enterprises (SMEs) in pursuit of environmental protection and recognising their efforts and achievements in undertaking green initiatives. Besides, embracing the new developments in the national Belt and Road Initiative and the Guangdong-Hong Kong-Macao Greater Bay Area (GBA), the Belt and Road Environmental Leadership Recognition Award and the Guangdong-Hong Kong-Macao-Bay Area Environmental Leadership Recognition Award seek to honour enterprises with outstanding performance and contributions in making positive environmental impacts in countries and regions along the Belt and Road or cities in the GBA. The Sustainable Business Award is newly added in the Awards 2020 to recognise their consecutive efforts in advocacy and promotion of green initiatives.
Award Judging Panel
The 2021 Awards Judging Panel will be announced in due course.
We would like to extend our special thanks to the Award Judges in the Awards 2020 as follows:
Co-Chairman

Federation of Hong Kong Industries

Deputy Chairman & Group 26 (Environmental Industries Council) Chairman

Mr Jude Chow

Federation of Hong Kong Industries

Honorary President

Mr Jimmy Kwok
Advisor

Federation of Hong Kong Industries

Honorary President & Group 26 (Environmental Industries Council) Honorary Chairman

Prof Daniel M Cheng
Member

(In alphabetical order of last name)

Hong Kong Venture Capital and Private Equity Association

Honorary President & Executive Director

Mr Johnny Chan

Federation of Hong Kong Industries

Vice-Chairman of Group 26 (Environmental Industries Council)

Mr Simon Cheung

Hong Kong Green Building Council

Chairman

Mr Cheung Hau-wai, SBS

Bank of China (Hong Kong) Ltd.

Deputy General Manager of Commercial Banking Department

Mr Johnson Chong

Environmental Protection Department

Deputy Director of Environmental Protection

Mr Fung Ho Yin, Owin, JP

Hong Kong Electrical Appliance Industries Association

President

Mr Ken Fung

Hong Kong Trade Development Council

Senior Manager, Merchandise Trade and Innovation

Mr Eddie Lee

Energy Advisory Committee

Ex-Chairman

Ir Edmund K H Leung, JP

Hong Kong Waste Management Association

Immediate Past Chairman

Mr Victor Li

The Chinese University of Hong Kong

Professor and Department Head, Department of Government and Public Administration

Prof Carlos Lo

Friends of the Earth

Chairperson

Mrs Mei Ng BBS

Electrical & Mechanical Services Department

Dep Director/Regulatory Services

Mr Poon Kwok Ying, Raymond, JP

Federation of Hong Kong Industries

Honorary Chairman of Group 26 (Environmental Industries Council)

Mr Luther Wong

Hong Kong Federation of Restaurants & Related Trades

President

Mr Simon Wong BBS, JP,

Hong Kong Organic Resource Centre

Director

Prof Jonathan Wong PhD, MH, JP

Federation of Hong Kong Industries

Chairman

Dr Daniel Yip
Logo Recognition
3 Years+ EcoPioneer logo

Give public recognition to enterprises that pariticipating the Awards for 3 consectuvie years or more
5 Years+ EcoPioneer logo

Give public recognition to enterprises that pariticipating the Awards for 5 consectuvie years or more
Manufacturing Sector - Award Recognition logo




Recognition for the Award winners of Gold/ Silver/ Bronze or SME Award Manufacturing Sector
Service Sector – Award Recognition logo




Recognition for the Award winners of Gold/ Silver/ Bronze or SME Award from the Service Sector
EcoPartner - Recognition logo

Recognition for the enterprises that have implemented at least 1 environmental project between 1 January 2021 and 31 December 2021
EcoChallenger - Recognition logo
Recognition for enterprises that have implemented 3 or more environmental projects between 1 January 2021 and 31 December 2021 and completed the on-site assessment
Belt and Road Environmental Leadership Recognition Award logo

Recognition for the Award winner of the Belt and Road Environmental Leadership Recognition Award
Guangdong-Hong Kong-Macao Bay Area Environmental Leadership Recognition Award logo

Recognition for the Award winner of the Guangdong-Hong Kong-Macao Bay Area Environmental Leadership Recognition Award
Sustainable Business Award logo

Recognition for the Award winners of the Sustainable Business Award who have enrolled in this Award Programme for 10 consecutive years or above